Calling Christians Worldwide to Return to the Creed of Jesus
Sponsored by Ken Westby and ACD, these annual conferences are an exciting time to meet up with other christianmonotheists, bounce ideas off eachother, and do some investigative theology. Click here to access audio files from all of the past conferences.
History combines with interviews from Christian, Jewish, and Muslim scholars along with a number of "man on the street" segments to explain who Jesus was from historical and biblical perspectives. How did Jesus ever get from being a Jewish Messiah to the second member of the Trinity? Watch this full length documentary to get answers about who the real Jesus is. (This was produced by Restoration Fellowship in conjunction M. G. Dockery Films)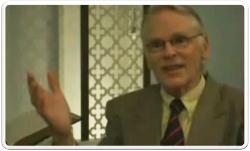 The Human Jesus Documentary
It is important to hear both sides of any issue. Check out these exciting debates and see what the major issues are. We believe that one's theology should not be done in isolation but collaboratively. One of the best ways to see if one's views hold up to scrutiny is to engage with someone from the opposite perspective in public discourse. We have learned a lot by debating others and we pray that we would continue to grow. So far we have 20 debates available for download. If you would like to challenge one of us to a debate click here.
most recent additions
These books, written by people from diverse backgrounds, express the simple truth that God is one. Some of them are more scholary while others are more autobiographical. In addition, a few of them are available to read online. If you would like more in depth treatment of christian monotheism, these books are the next step to take. Note: if you know of other books, not listed here, please leave us feedback.